Posts Tagged 'H135'
Don Whitley Scientific are proud to present a new video that showcases our wide range of Whitley Hypoxic Workstations. The video also features comments from renowned researchers, explaining how a Whitley Hypoxystation benefits their research.
The video is another addition to a growing YouTube channel which features similar videos showcasing our wide product range and company values, including anaerobic and microaerobic workstations, customer testimonials, an introduction to Don Whitley Scientific and the level of service on offer for our customers.
---
Researchers featured in this video
Dr Karen Wright – Dr Karen Wright uses a Whitley H35 Hypoxystation in the cell culture laboratory at Lancaster University to expedite a component of her research, namely culturing human gut cells at low physiological levels of oxygen. – Testimonial in full
Dr Michael Cross – Dr Cross and his group use their H35 HEPA Hypoxystation to test cardiovascular drug toxicity in a cardiac spheroid model under physiologically relevant oxygen tensions and also periods of extreme hypoxia/ischemia. – Testimonial in full
Click here to explore the full range of Whitley Hypoxystations
---

Contact our sales team for more information on 01274 595728 or email sales@dwscientific.co.uk. For the full range of Whitley products, visit our website at www.dwscientific.co.uk
---
In part four of our mini-series describing "Hypoxia and the Hallmarks of Cancer", we look more closely at how researchers are using the Hypoxystation to delineate the Hallmarks Sustaining Growth and Resisting Cell Death.
Hallmarks of Cancer
Resisting Cell Death
The ability of cells to resist cell death under hypoxic conditions is central to the progression of cancer and the acquisition of resistance to chemotherapy so frequently encountered in tumors. Hypoxia in the tumor microenvironment exerts selective pressure favoring cells that have lost the functionality of apoptosis genes and can expand uncontrollably.  Hypoxia also contributes to survival by inducing autophagy, in a pathway involving HIF-1, beclin, BNIP3 and BNIP3L, in which cellular autophagy acts to recycle cellular organelles, satisfy metabolic demand and improve hypoxic tolerance.  HIF-1 mediates cell-cycle retardation and arrest, causing hypoxic tumor cells to become resistant to radiotherapies. NF-κB, through its effects on myriad transcription factors, for example through inhibition of cell death signalling, is activated by hypoxia and reactive oxygen species, and also promotes cell survival.
Sustaining Growth
Cancer is essentially based on the cells' inability to "stop" when suppressors signal an end to growth, and the compunction to "go" despite a lack of bonafide growth signals. Hypoxia in the context of cancer, in precipitating genomic instability and mutation, results in numerous inactive tumor suppressor genes and activated growth factor genes, such that the combination of constitutive proliferative signaling and mutated cancer genes leads to sustained growth. HIF and NF-κB regulated pathways involving Notch, mTOR, WNT11, CAIX, and IGF-1, among many others, contribute to sustained growth in cancer as regulation of proliferation derails. Induced by hypoxia-regulated proteins, anabolic pathways for nucleotide and lipid synthesis are ramped up and enable the rapid proliferation typical of cancer.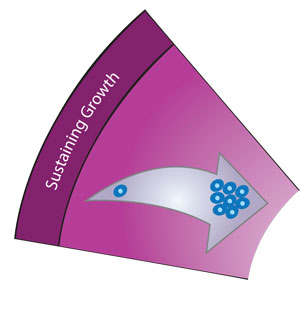 LITERATURE:
Don Whitley Scientific is proud to present the new Whitley H135 Hypoxystation; the tallest, deepest, widest workstation in our range.
This new hypoxic chamber has a usable internal volume of almost 600 litres and can accommodate a variety of items of equipment such as live cell imaging devices, microscopes, plate readers, etc. (Be sure to discuss your requirements with us at the earliest opportunity). The generous internal height also facilitates easy pipetting. All cell manipulations can be performed without removing them from your required hypoxic conditions.
With a volume twice that of a H35 Hypoxystation, the H135 also comes fitted with a large removable front, available with either two or three ports, plus the same great features and benefits as other Whitley Workstations, including:
Rapid 12 litre airlock
Three gas operation
The Whitley Internal HEPA Filtration System with Enhanced Biological Containment
The option of being connected to a Whitley i2 Instrument Workstation
7" full colour touch screen that is Ethernet-enabled for remote access.
Internal dimensions (w x d x h) are 1100mm/43.3" x 750mm/29.5" x 710mm/28".
External dimensions (w x d x h) are 1452mm/57.25″ x 1056mm/41.5″ x 993mm/39″.
Representatives from Don Whitley Scientific will be attending the Keystone Symposia in Dublin, 12-17 May, where you can be one of the first to see this revolutionary product.
Watch the introductory video here.